All-Inclusive Service
Consultant Approach
Flexible Hours
Advanced Technology
Same Day Appointments
Low Wait Times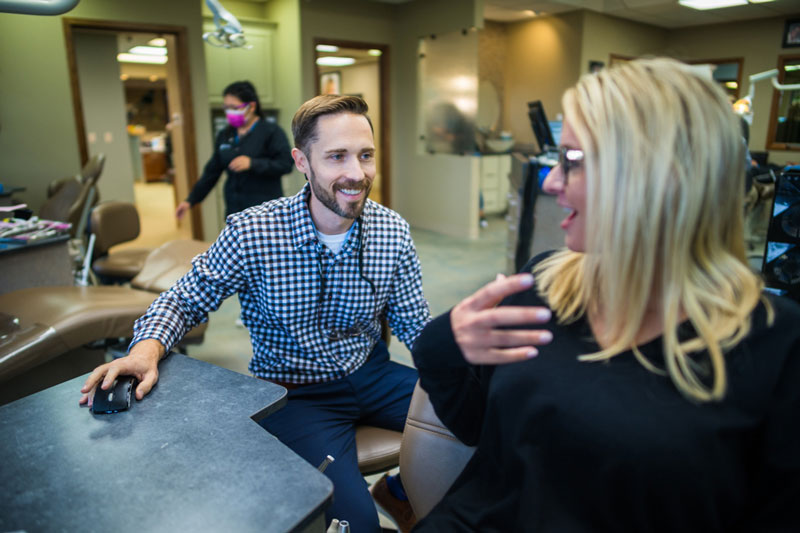 What Are Your Goals?
Braces aren't just for kids anymore. Getting an orthodontic treatment can help you live longer, boost your self-confidence, and improve your overall health. Are you embarrassed because of your teeth? We want to help you get a smile you can show!
Learn More
Contact Us
Fill out the form for any questions that you may have. We will get back to you as soon as we can!
The Smile You've
Hoped For
Caring for the Community
Since its launch in 2012, more than 3,000 families have received a Thanksgiving meal through Live Thankfully, a community-wide effort to foster a sense of hope and love during the holiday season. Live Thankfully would not be successful without the support from United Supermarkets and the generous donations from patients, dental offices, schools and businesses.
Learn More
Your Smile Is Our Signature
"The care I've received from Dr. St. Clair and his team is exceptional. Dr. St. Clair is treating my teeth with Invisalign, and every appointment has been a positive experience. My teeth are looking so much better than when I began the treatment, and I truly feel that Dr. St. Clair and his team care about me."
Regina J.
"Since I began my treatment here I have given nothing but the absolute best customer service and have been treated like family. This is not only my ortho treatment center but a place I feel at home. I look forward to my appointments. Highly recommend for all of your needs."
Michelle H.
"We had one consult and they were all super friendly and welcoming. They are willing to set payments up according to your budget. Over all the best customer service I received while shopping around for braces."
Samantha S.